"What can I do to keep my children safe when the school reopens amid the pandemic?"
On July 30, the Ontario government announced its back-to-school plan to have elementary students in class five days a week come September. With the new school year approaching, parents are raising concerns about the possibility of their children being exposed to the novel coronavirus at school.
So, what can parents like you do to minimize the risk? In this blog, we provide 5 useful tips to get you and your kids prepared for a return to school.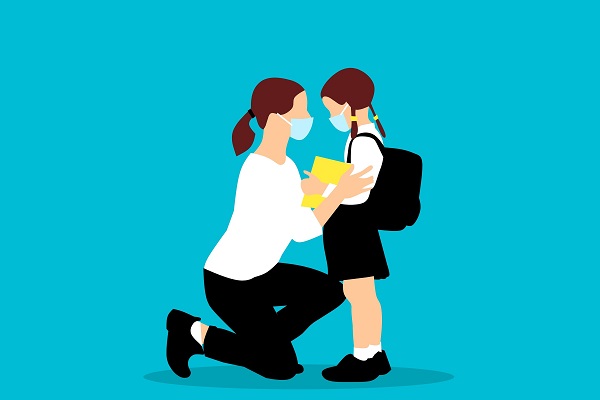 Teach Children to Wear Masks Properly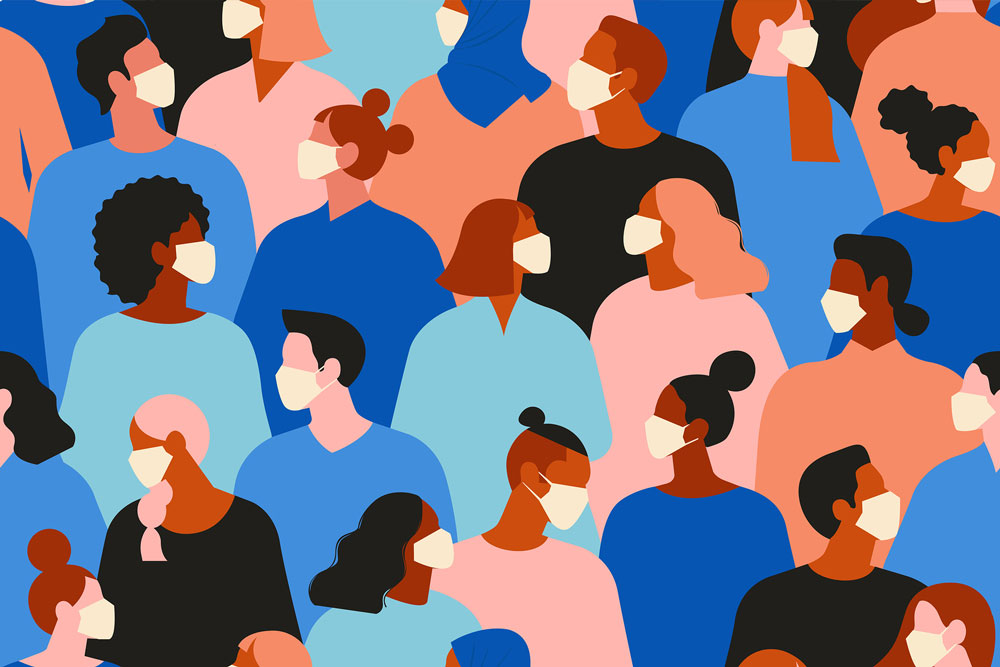 Wearing masks can help prevent the spread of infection and prevent the individuals from contracting any airborne infectious germs. However, wearing it incorrectly can do more harm than good.
In Ontario, students from Grade 4 to 12 are required to wear masks indoor when they are back to school this fall, while kids in kindergarden through Grade 3 are encouraged to do so. Thus, to lower the risk of infection at school, teaching school-age children how to properly put on and take off a face mask is extremely important.
• Before putting on your mask, wash your hands with soap and water for at least
15 seconds or use alcohol-based hand sanitizer.
• Secure the elastic loops of the mask around your ears. If your mask has strings,
tie them securely behind your head.
• Cover your mouth and nose with the mask and make sure there are no gaps between
your face and the mask.
• Do not touch the front of the mask while you wear it. Wash your hands with soap and
water for at least 15 seconds or use alcohol-based hand sanitizer if you accidentally
touch your mask.
Source: Public Health Ontario
• Do not touch the front of your mask to remove it.
• Remove the elastic loops of the mask from around your ears or untie the strings from
behind your head.
• Hold only the loops or strings and place the mask in a garbage bin with a lid.
• Wash your hands with soap and water for at least 15 seconds or use alcohol-based hand
sanitizer after you have discarded your mask.
Source: Public Health Ontario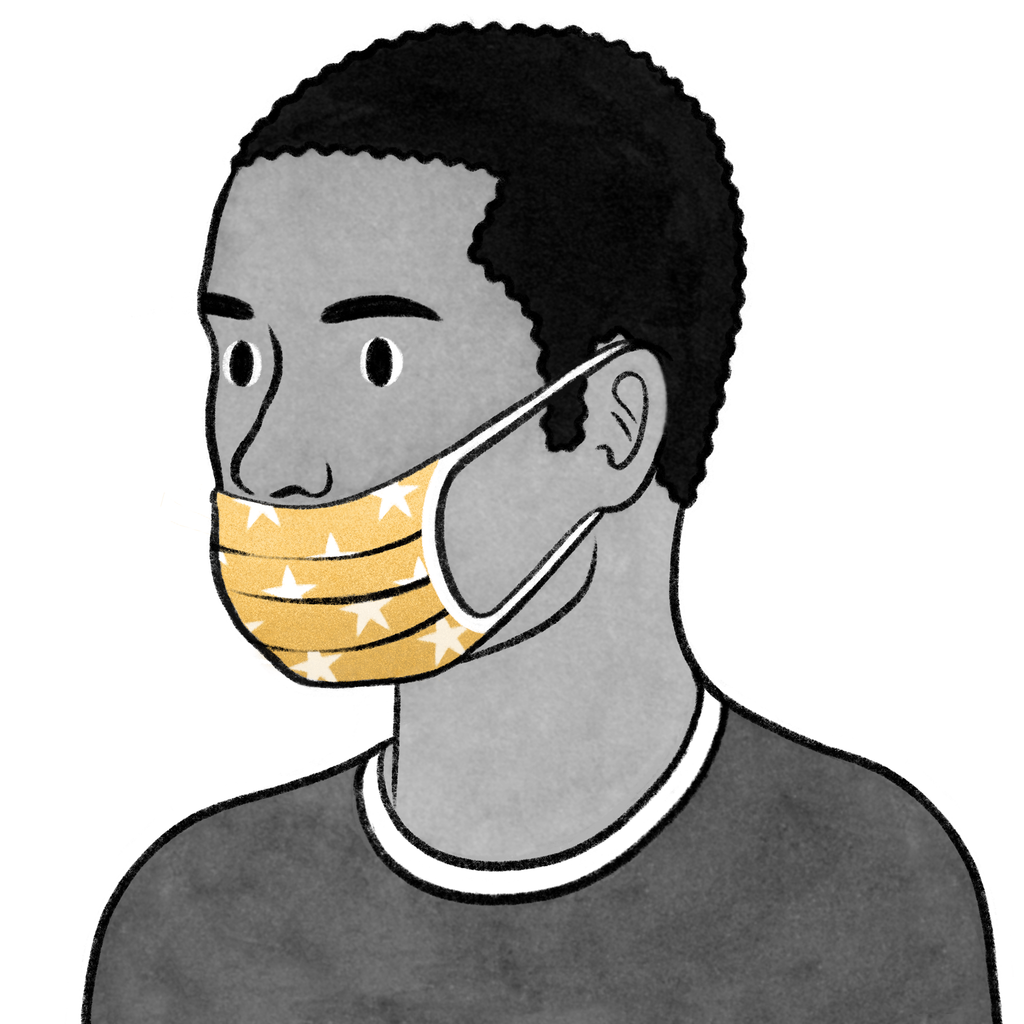 Don't: wear the mask below the nose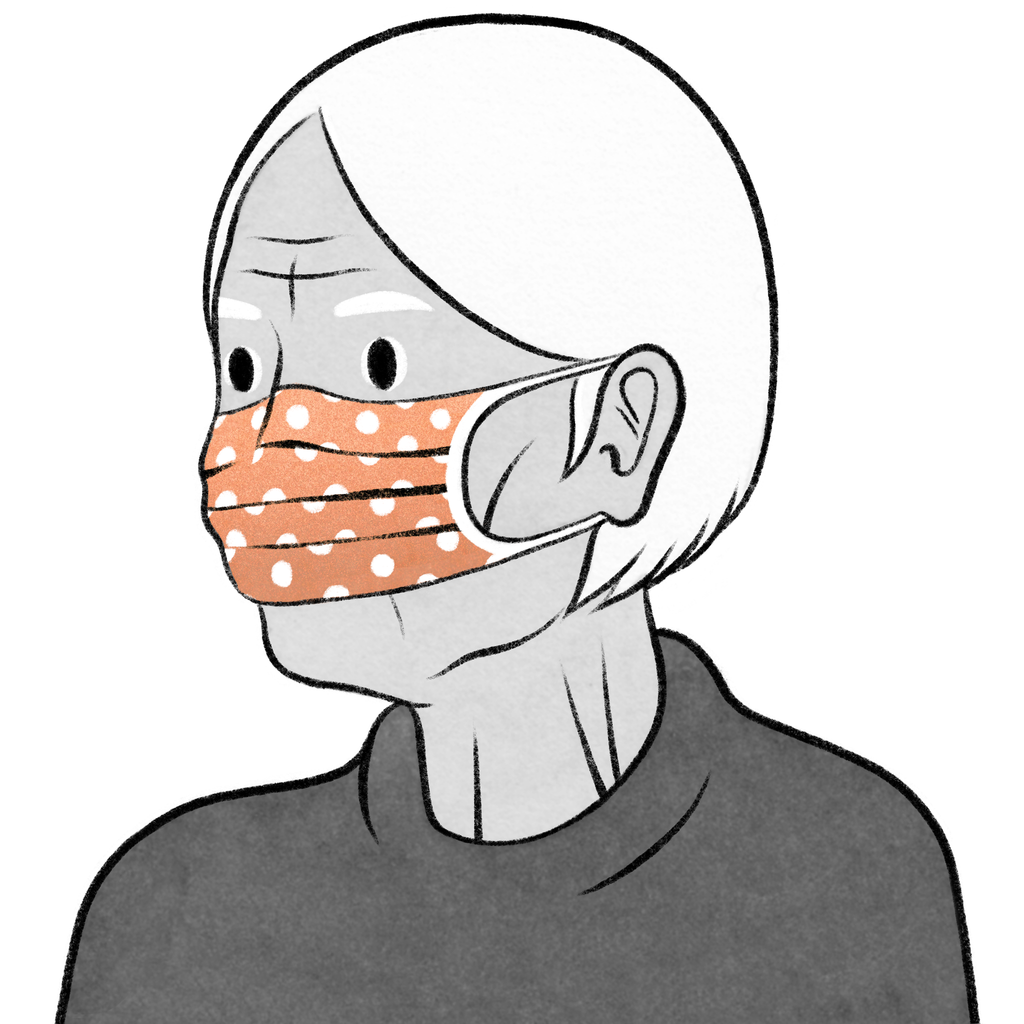 Don't: leave the chin exposed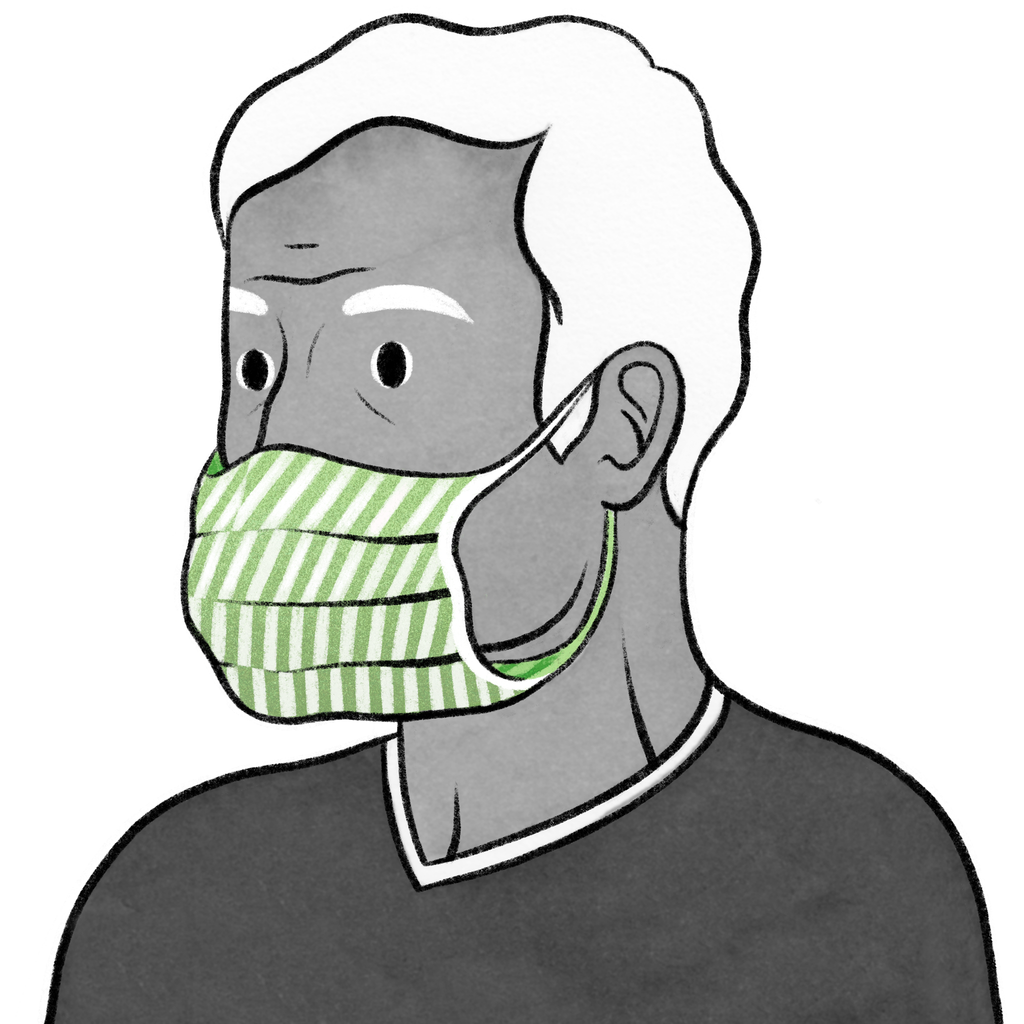 Don't: wear the mask loosely with gaps on the sides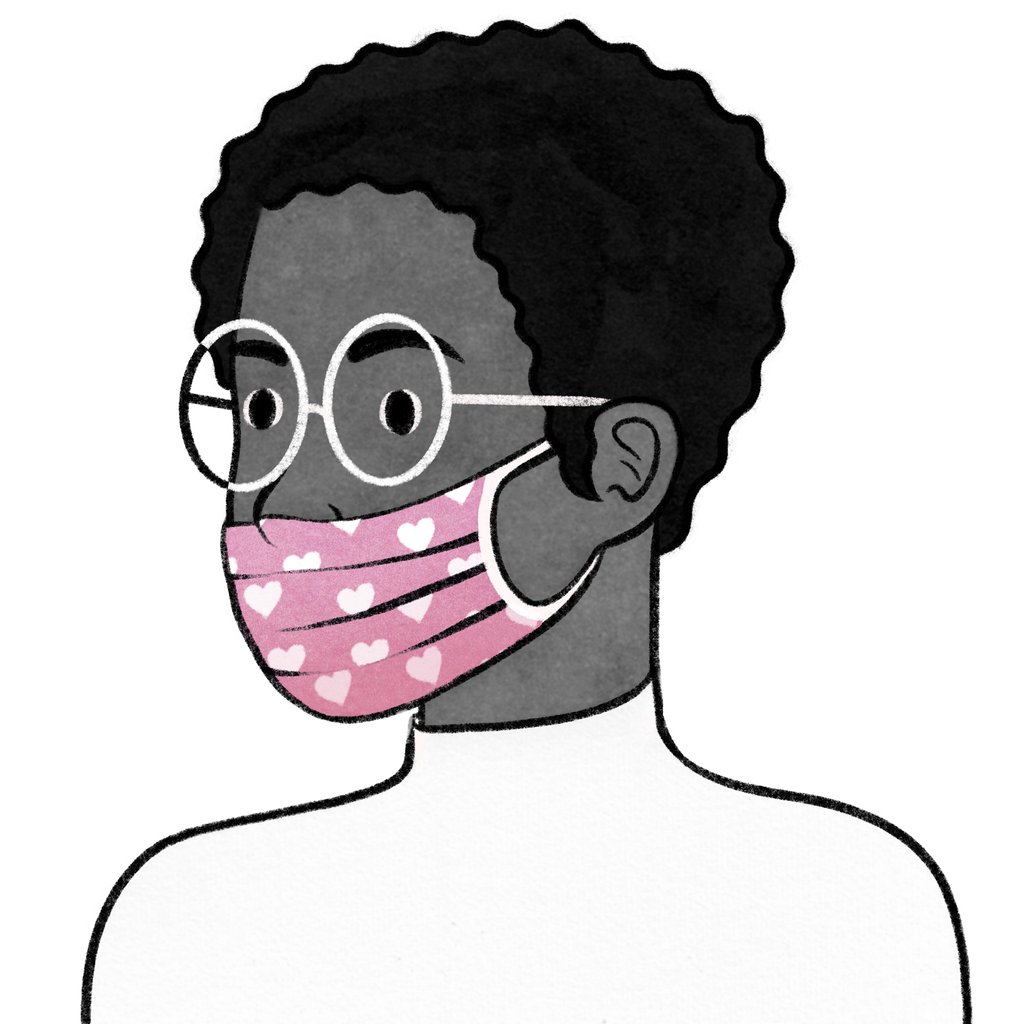 Don't: wear the mask that just cover the tip of the nose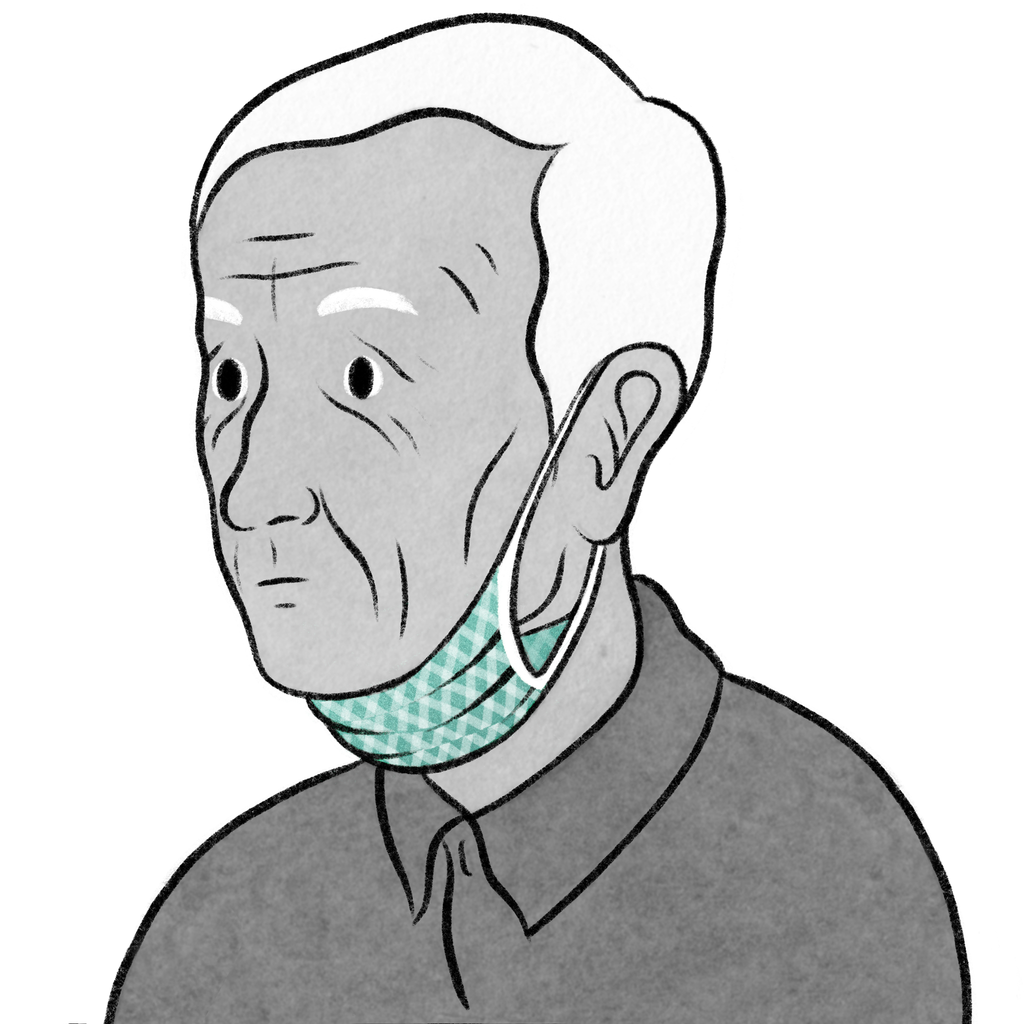 Don't: put the mask under the chin to rest on the neck
Prepare Kids for Social Distancing at School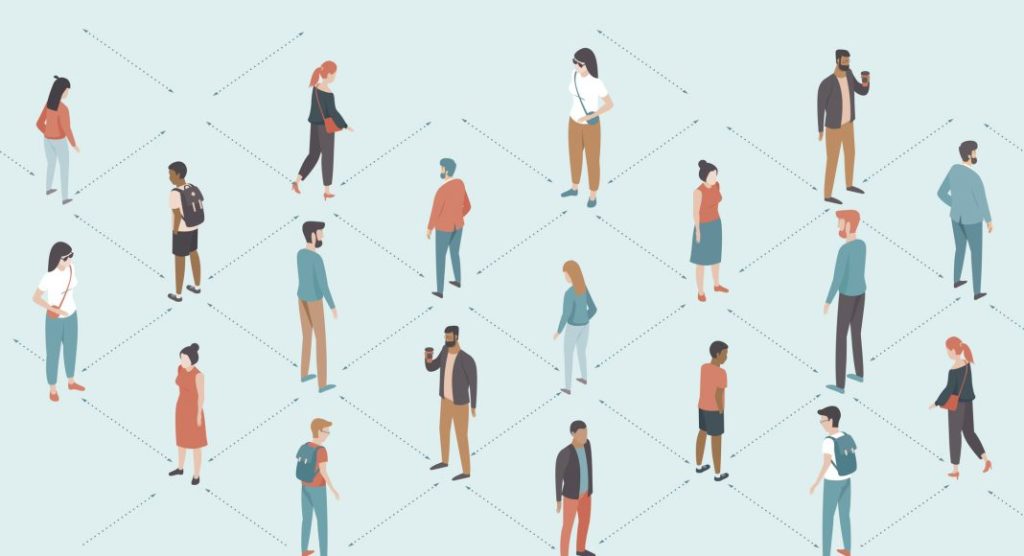 COVID19 spreads mainly among people who are in close contact (within about 6 feet) for a prolonged period. Therefore, it is important to stay at least 6 feet away from others to reduce unitended exposures.
After not seeing friends for months, chilren are likely to get overexcited and interact with others without physical distancing. As a parent, you are expected to prepare your children for keeping a safe space between themselves and members of the school community.
Talk to your school-age children about what social distancing is and how to practise it at school to protect themselves and everyone else.
1. Call it "physical distancing"
2. Always talk to your children in language they will understand
3. Give them a chance to absorb informationa and ask questions along the way
4. Do educational activities to help children understand
Use a measuring tape or a yardstick to measure six feet of ribbon or string. Place it on the floor so everyone can learn how far six feet is. Now remove the ribbon or string and have each family member guess how long six feet is. The closest guess is the winner. This is the distance you should keep between you and other people for now.
Cut out people from magazines and draw an outdoor scene on a piece of paper. Glue or tape the people into positions in the scene that keep them as far apart as possible to signify social distancing.
Source: Kindercare
Disinfect Personal Belongings After School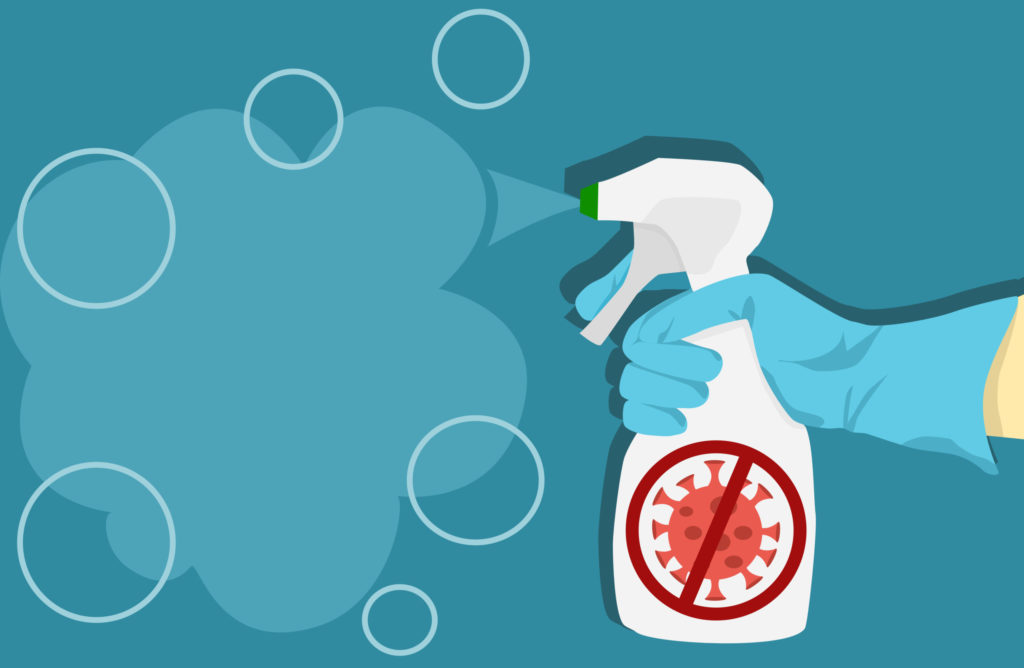 When your children come home from school, it is a must to immediately disinfect their belongings that come from outside, including backpacks, school supplies, lunchboxs, and other personal items. As these items are being used directly and constantly by kids, you want to ensure the disinfectant is absolutely safe to use and effective against COVID19.
Vital Oxide is a disinfectant authorized by Health Canada and approved by EPA for use against SARS-CoV-2, the virus that causes COVID-19. It is 100% biodegradable, non-corrosive, non-hazardous, and non-irritating to the skin. No mixing and rinse required before and after use, Vital Oxide is convenient and safe to use – just spray, wipe, or fog right from the bottle.
In terms of the application method, spraying and fogging are recommended as they allow for touchless application to reduce cross-contamination. To effectively sanitize the belongings , you can use a spray bottle or our junor fogger for better and faster application. 
After applying Vital Oxide to all the items, leave them alone for 10 minutes to let the disinfectant act and the whole disinfection process is complete.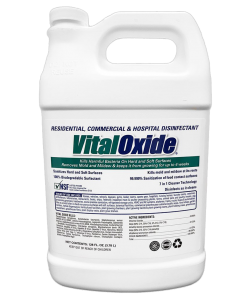 Health Canada & EPA registered hospital disinfectant
NSF registered food contact sanitizer
Mold and mildew killer
Allergen eliminator
Odour eliminator
HVAC & air duct sanitizer
Soft surface sanitizer
Don't Neglect the Soles of the Shoes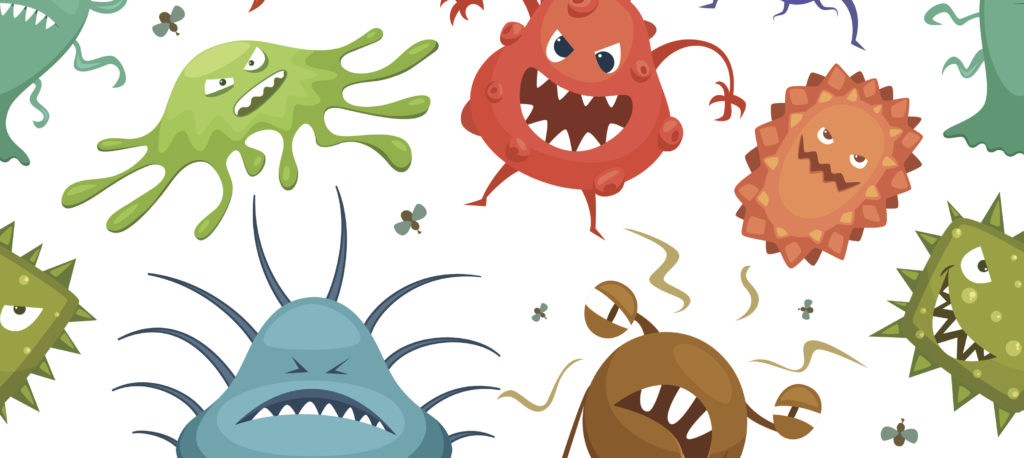 The dirtiest, most-overlooked place in healthcare is the bottom of the shoes walking around it. According to 3M study, 80% of contamination entering a critical environment at floor level on feet or wheels.
It has been verified that the coronavirus does live on the bottom of shoes. Therefore, besides disinfecting kids' personal items mentioned above, have children take off their shoes before entering the house, spray or fogger Vital Oxide to sanitize the soles of the shoes, and leave them alone for 10 mins to kill to minimize the risk.
Shower Right Away and Handle Laundry Carefully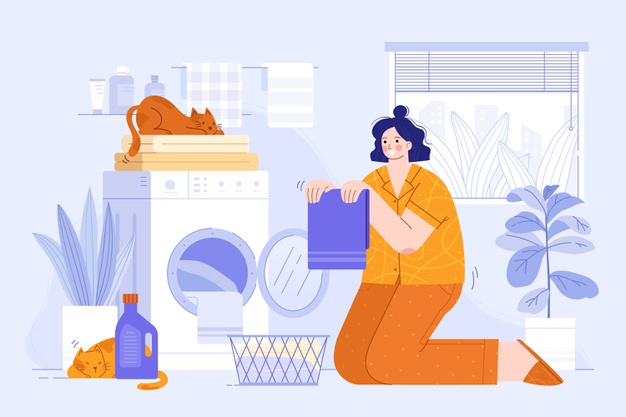 To keep the coronavirus out of your home, send children for a shower and change into clean clothes right when they return home from school.
Although it is currently unclear how long the COVID-19 virus can survive on fabric, many items of clothing have plastic and metal elements on which it might live for a few hours to several days. Therefore, cleaning clothes properly can lower the risk.
Don't shake dirty laundry to minimize the possibility of dispersing the virus through the air.
Launder items with soap or detergent, using the warmest appropriate water setting and dry items completely — both steps help to kill the virus.
Wash your hands with soap and water, or use an alcohol-based hand rub, immediately afterwards.
Wash or disinfect your laundry bag and hamper as well. Consider storing laundry in disposable bags.
Source: Unicef
While you are adjusting to this new normal, protecting yourself and your loved ones remains the priority in this unique situation. School reopening amid COVID19 is a new challenge faced by most parents; by following the 5 tips provided above and taking other necessary precautions, you can ensure the safety of your children at school.