Victory Innovations® Electrostatic Sprayers
Available in two styles (handheld and backpack), Victory electrostatic sprayers provide an electric charge to solutions, allowing for more efficient application and better coverage.
Cordless, lightweight, and portable, the sprayers can be used to sanitize and disinfect, remove odors, and decontaminate, without ever needing to touch or wipe the surfaces. 
Victory Innovations electrostatic sprayers are the perfect way to apply the hospital-grade disinfectant Vital Oxide to create and maintain a cleaner and safer environment amid the COVID19 pandemic.
Victory Innovations® Cordless Electrostatic Sprayers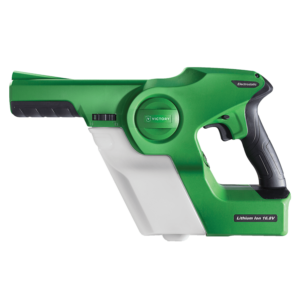 Victory Handheld Sprayer can coat up to 2,800 square feet on a single tank of fluid and its battery allows for hours of spraying time without the hassle of dragging a cord. It is designed to save time and labor, spray less liquid, and cover more surfaces.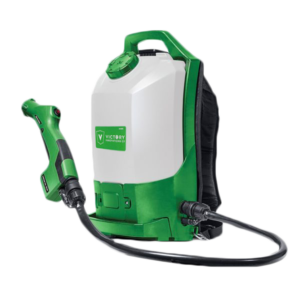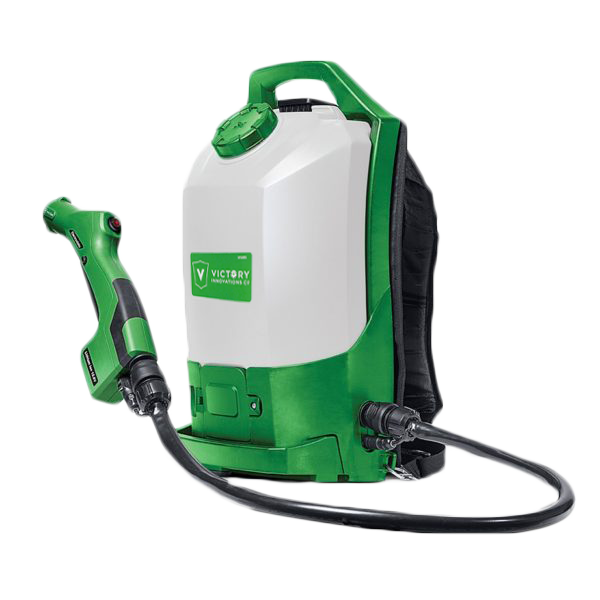 Victory Backpack Sprayer is designed to allow the professional to cover up to 23,000 square feet on a single tank of fluid. Its 4ft hose with quick release valve allows for comfortable reach and maximum maneuverability.
Victory Innovations' Patented Technology
Victory Sprayers' patented technology provides an electrical charge to solutions, allowing them to wrap conductive surfaces with an effective and even coverage. Double-charged particles envelope all conductive surfaces – shadowed, vertical, and underneath.
Applications of Victory Innovations Sprayers