Vital Oxide Wipes Bucket is a refillable bucket dispenser that comes with 300 count dry wipes. With Health Canada & EPA registered disinfectant solution Vital Oxide, wipes can effectively remove 99.999% of bacteria and viruses, including all strains of SARS-CoV-2, the virus that causes COVID-19. 
It can be used  to sanitize and disinfect all hard surfaces and inanimate objects and is ideal for a wide range of disinfection applications including hospitals, schools, restaurants, office complexes, fitness centres, community centres, and other public contact settings.
It is good for 30 days after the solution is added.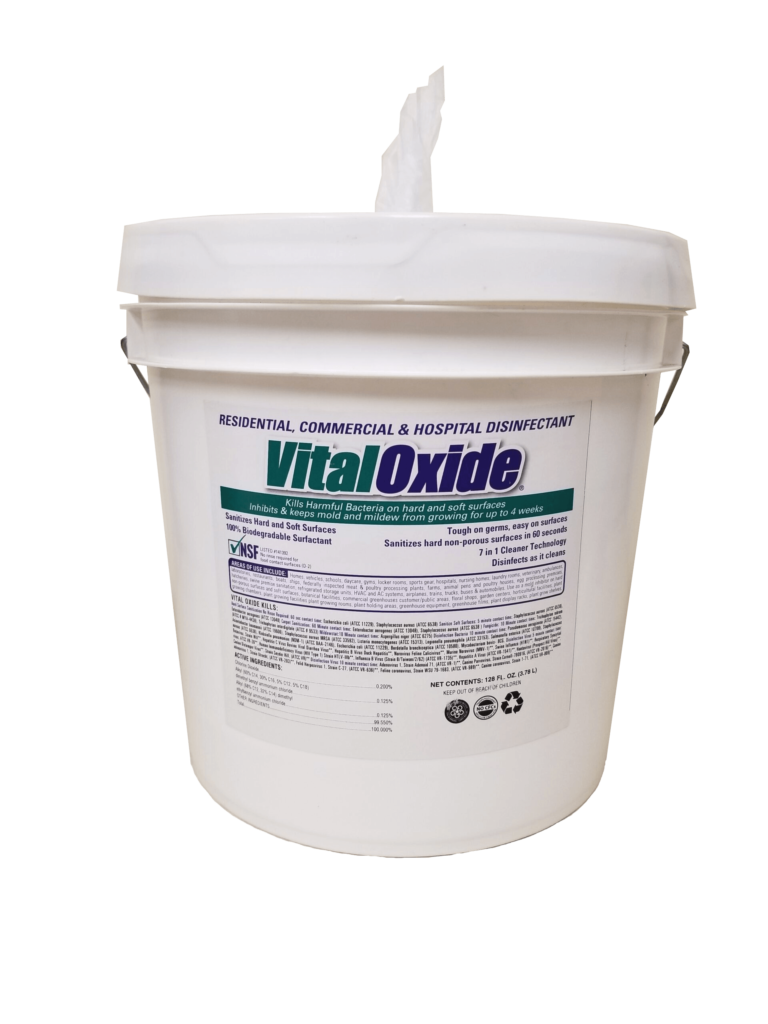 100% Recyclable Single Use Wipes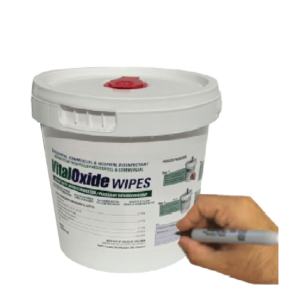 Write down the filling date on the space available on the label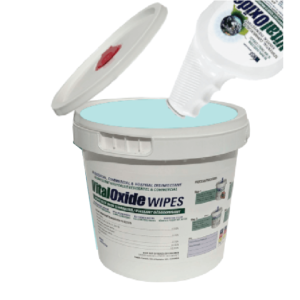 Insert the wipes inside the bucket and fill the bucket by adding 750-1000ml of Vital Oxide disinfectant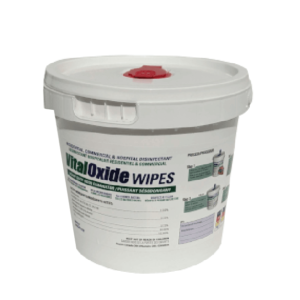 Wait 3 minutes for the wipes to absorb the solution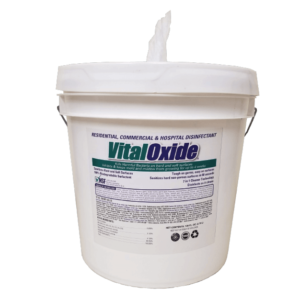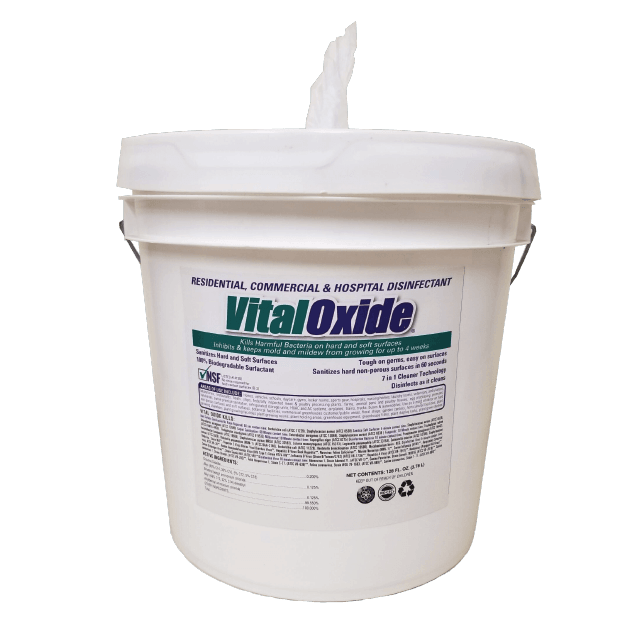 Pull the center wipes from the roll an thread through the lid opening