Sanique electrostatic sprayers are designed for professional first responder sanitizing contractors. Using the principle of electrostatic induction, the fogger atomizes the solution to such a degree that it becomes a fogging spray – extremely small and light drops. Through the electrostatic charge generated by the fogger, these drops are attracted by the targeted surface and, as they lay down, they create a sanitizing coating, which effectively reaches every point of the area to be treated.
Sanique electrostatic sprayers are compatible with the hospital-grade disinfectant solution Vital Oxide for use against the coronavirus.
Sanique Electrostatic Sprayers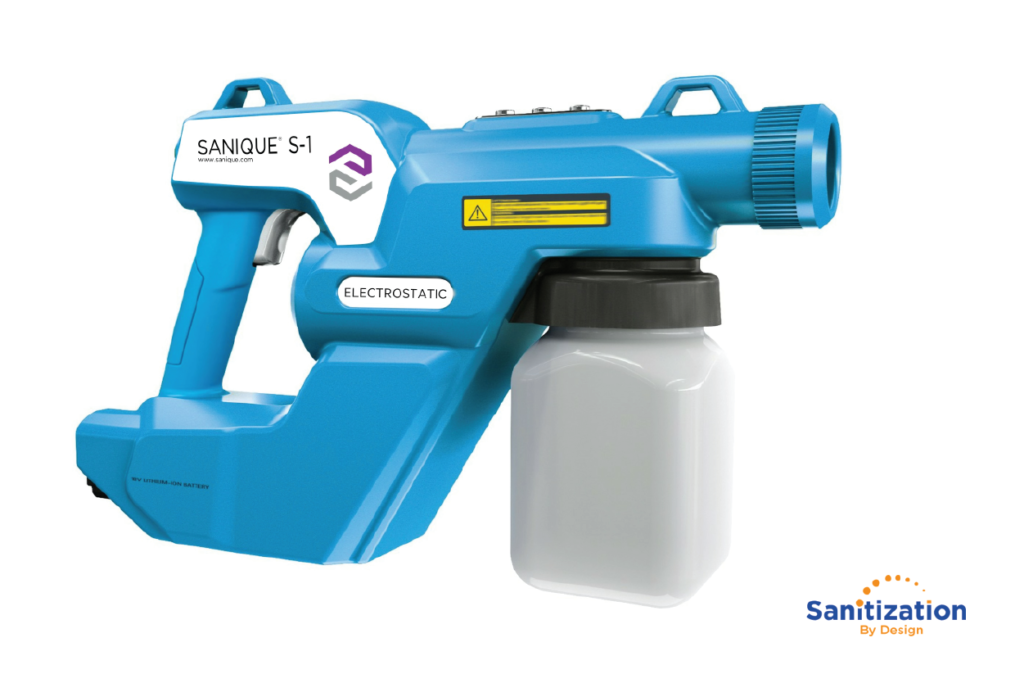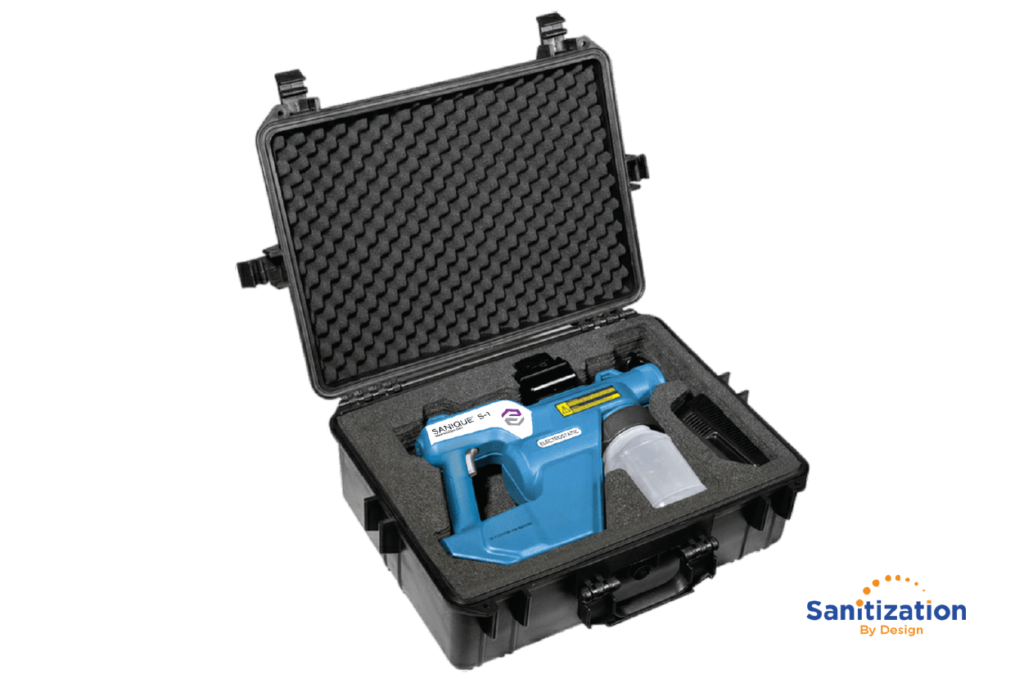 S-1 Electrostatic Sprayer
The S-1 is a professional gun sprayer that uses the principle of electrostatic induction to distribute sanitizing solutions effectively and uniformly across a variety of surfaces.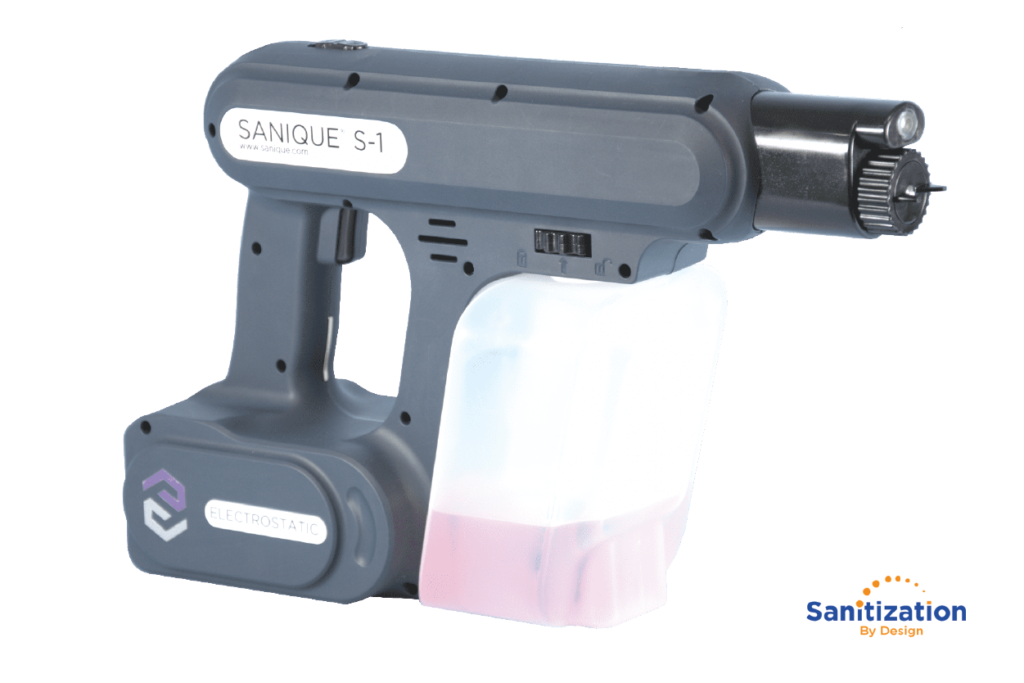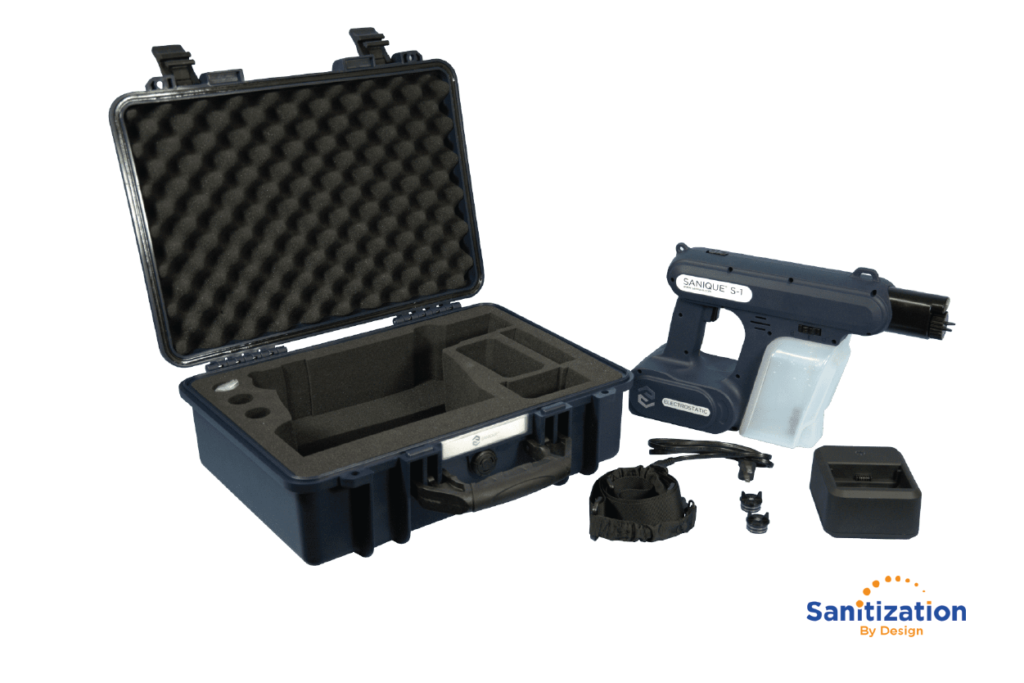 S-1 MKII Electrostatic Sprayer
The S-1 MKII is a professional electrostatic sprayer. The upgraded ergonomic design of the S-1 MKII coupled with its light weight ensures that it remains confortable to hold over extended periods.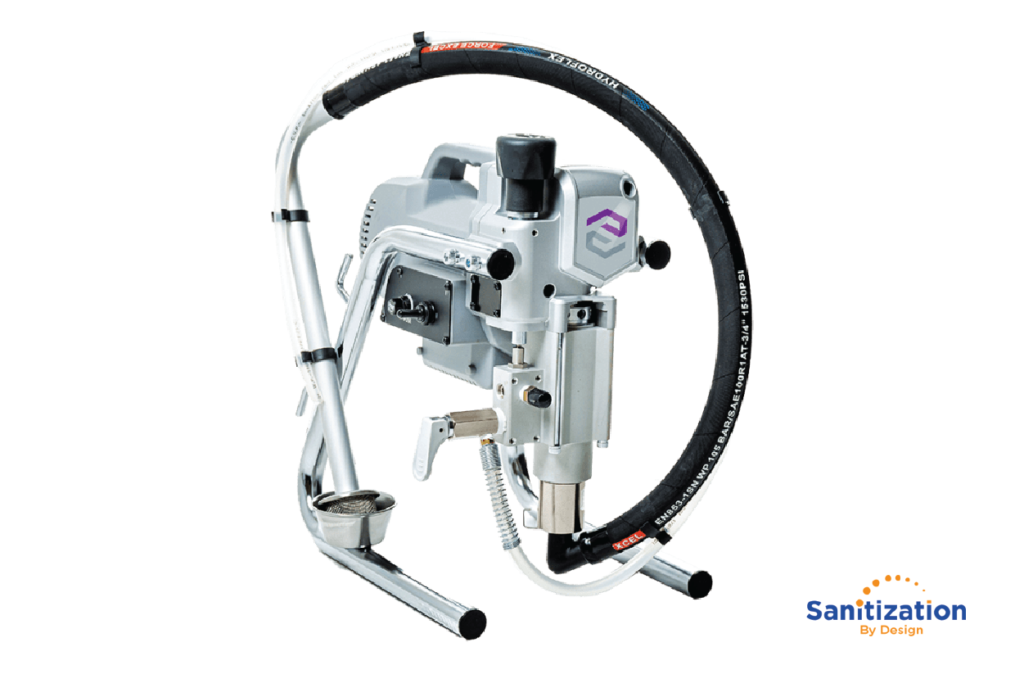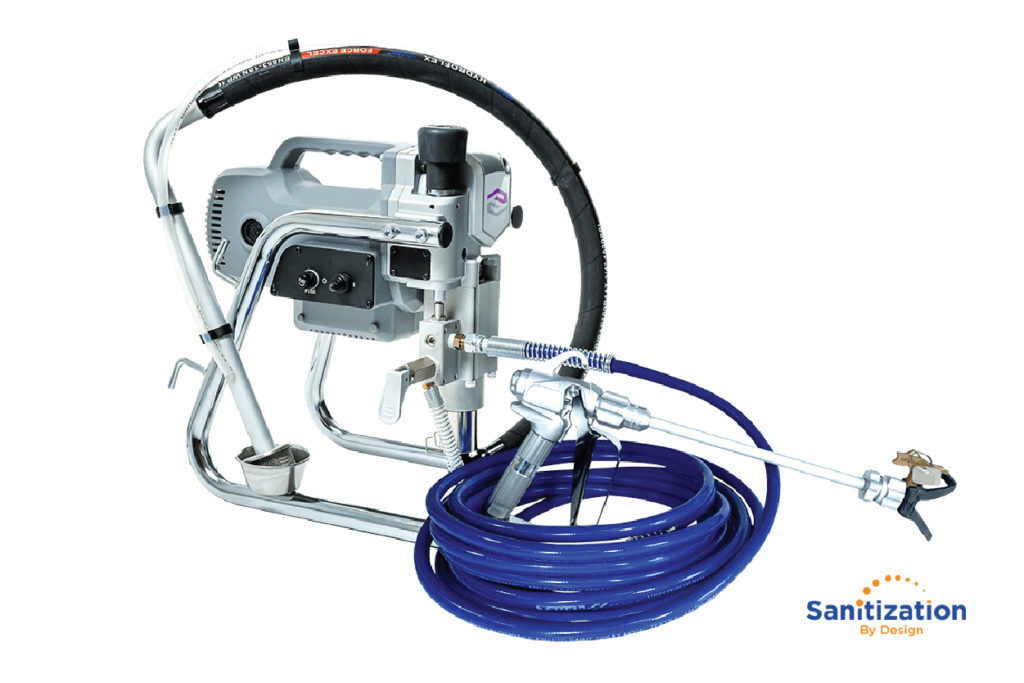 S-3i Electric Sanitizing Sprayer
The S-3i  electrostatic sprayer is designed to meet the demands that the professional first-responder sanitizing contractor faces. It's delivered as a totally stand-alone unit that's ready for immediate use.
Electrostatic Spray Technology
Electrostatic technology uses an electrical charge to allow the appropriate sanitizers and disinfectants to wrap around and evenly coat a variety of surfaces for a more complete clean