What Does SAM AIR™400 Do?
SAM, Scientific Air Management, provides whole-room, aerosol chamber, laboratory-certified air disinfection in full EPA, Environmental Protection Agency, compliance testing. COVID-19 has been shown to stay in the air so get your SAM AIR™400 today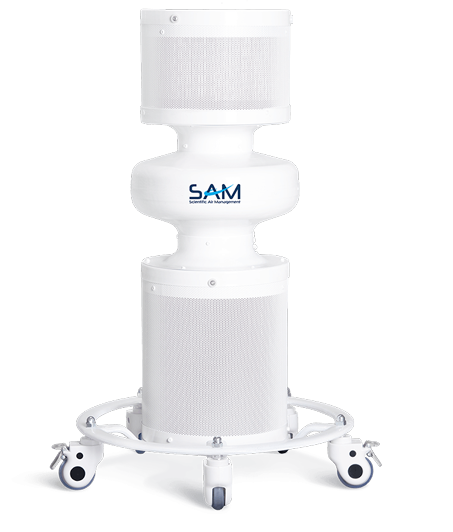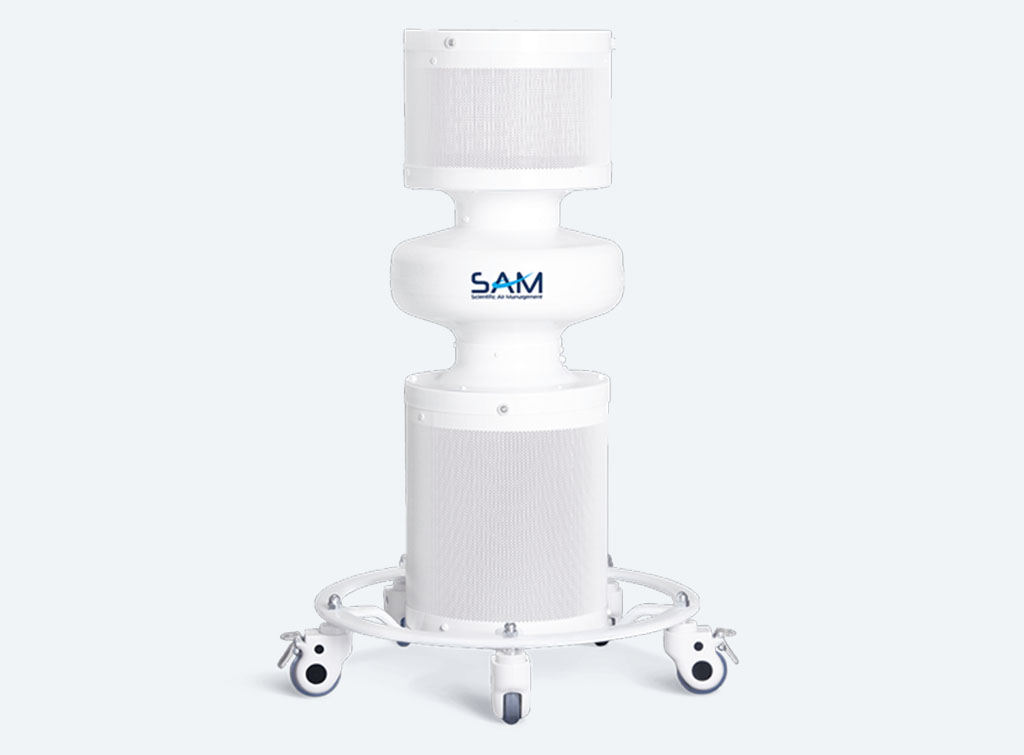 HEPA Particulate Reduction
Energy Efficient
Removes Bacteria and Mold
Laboratory Certified
Compact and Portable
Value Priced
Hospital Grade
Why Choose SAM AIR™400 from Sanitization by Design?
The SAM 400 is priced at a third of the cost of similar high-CFM air purifiers. However, much more than purification, SAM is whole room air disinfection.
Because of SAM's unique laboratory certified 99.9995 efficacy and high CFM rating, SAM's price is pennies on the dollar for the volume of air being fully processed for disinfection. Other devices claiming the same efficiencies of SAM can be twice the physical size and three times the cost.