What is Healthy Sole Plus™
Healthy Sole Plus™ is the first clinically proven UVC product to kill up to 99.99% of exposed microorganisms such as bacterial and viral pathogens on the soles of shoes in 8 seconds. It is also effective against fungi and bacterial spores that travel on shoe soles leading to the spread of infection via inhalation or horizontal translation from surface and air contamination.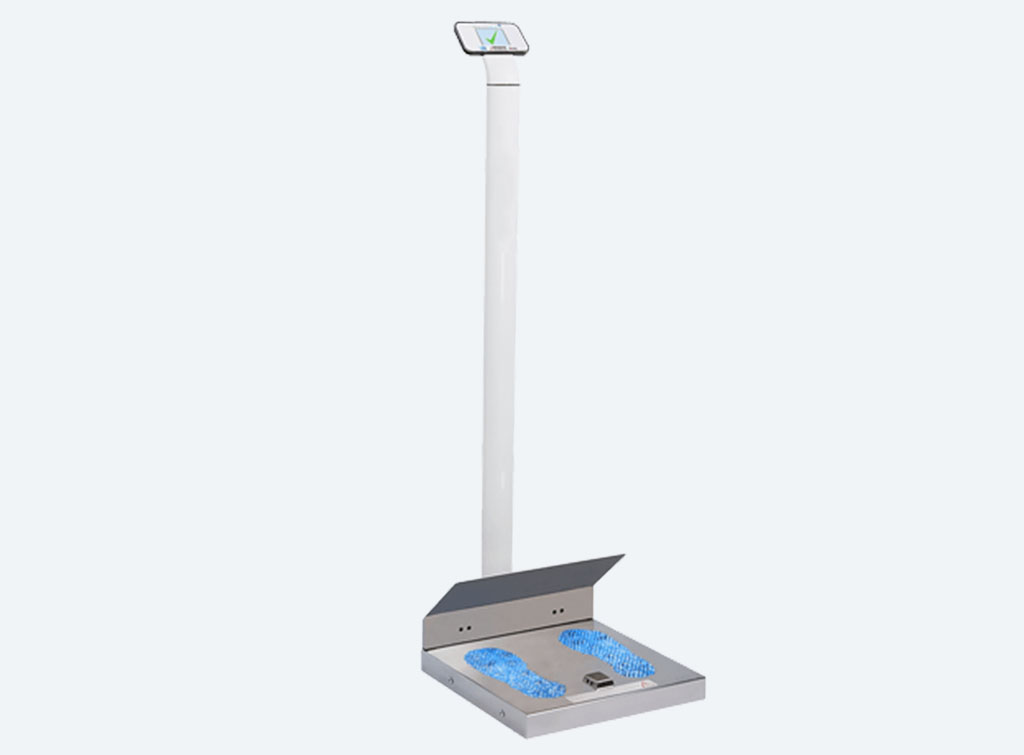 Why Use Healthy Sole Plus
Healthy Sole Plus™ is the One Missing Step in Infection Control and Bundling Programs. It is designed to kill germs on the soles of shoes. Germs such as C. Diff, MRSA, Staph and VRE are all transported on the soles of shoes, transmitted to the floor and aerosolized from air currents, ventilation, and human movement. These pathogens then land on the patients and equipment, they are inhaled, or redeposited back on the floor in a migration cycle that leads to HAIs and costs hospitals billions in additional patient care.
The dirtiest, most-overlooked place in healthcare is the bottom of the shoes walking around it. Don't let dangerous organisms travel in and out of high risk areas of healthcare ever again!
According to a 3M study, 80% of contamination entering a critical environment does so on feet or wheels